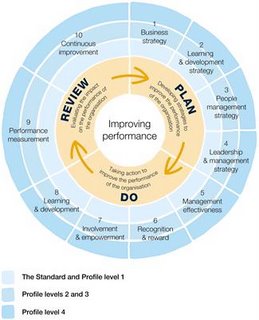 There are many facets to Investors in People.
Investors in people help us to communicate with our staff and for our staff to communicate with our customers.
We are pleased to recognise that our staff are people - and that our customers are people too. Some of our customers are parents. Some customers are the relations who pay the bills. It is possible, however, that our most important customer is each individual child.
If you have any comments to make about where you and your child fit into the circle, you are very welcome to telephone or email.